Into the Dead 2 – The addictive Zombie Game returns to Mobile
Into the Dead 2 – a sequel to the addictive zombie game has officially returned to the mobile.
For fans of zombie titles, Into the Dead is too familiar. Into the Dead, a fusion of Endless Runner and FPS, soon made a stir in gaming community five years ago. Today, Into the Dead 2 has appeared on the Australian download store as beta version so for anyone who owns the App Store account of this country can download and experience Into the Dead 2.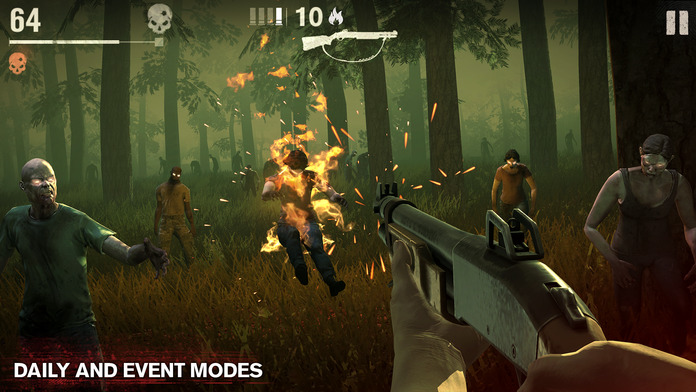 Players in Into the Dead 2 will play a truck driver named James, who is trying to return to his family after the outbreak of the zombie epidemic in the world. But on the way coming back home, his truck suddenly crashed causing him to run. With bloodthirsty zombies all around, James has to do everything in time to return home with his sister and father.
By applying automatic movement mechanism Endless Runner, players will have to avoid obstacles on their way. But of course Into the Dead 2 is still an FPS title which allows gamers to use weapons to defeat the zombie. But remember that your ammunition in the game is very little and if you don't you them reasonable, you will soon see the death incubated immediately. Into the